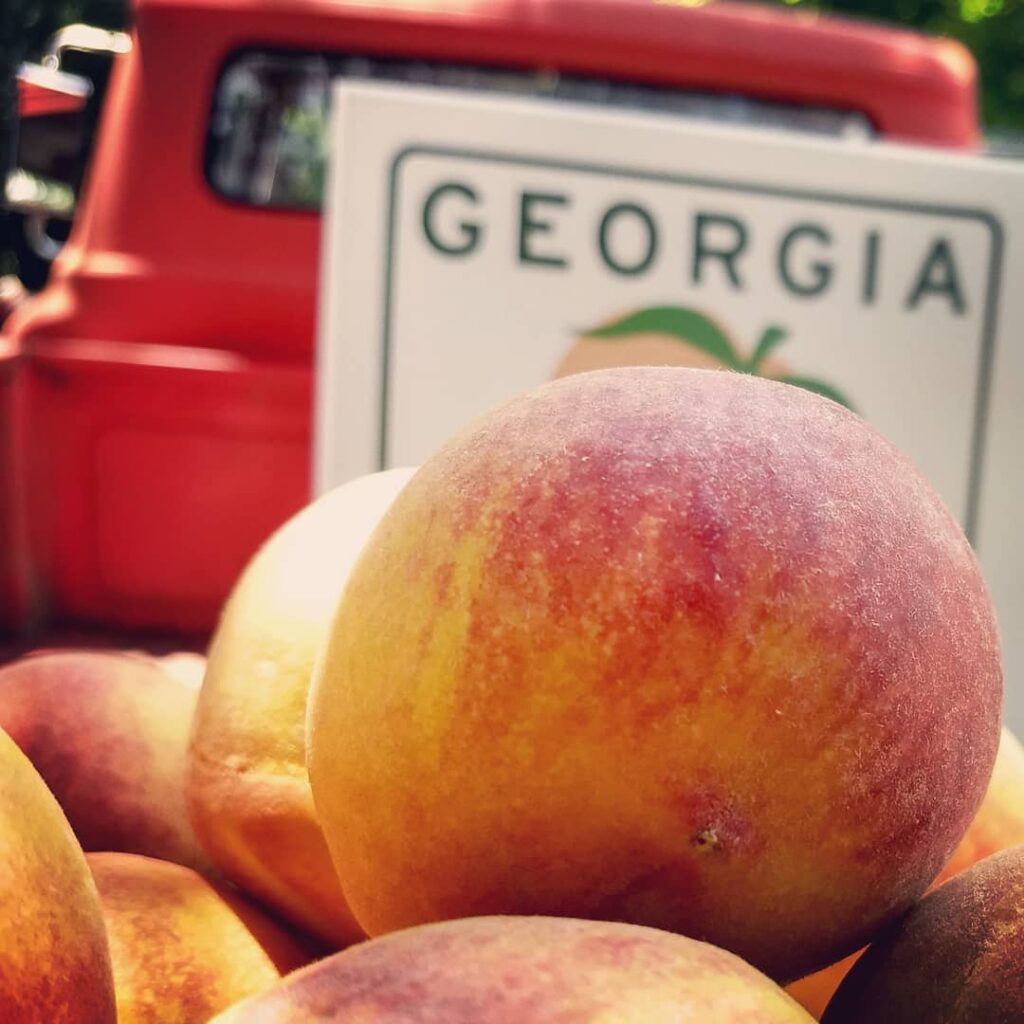 Nothing is more summer than a peach from Georgia!
Georgia Peach Truck rolls into summer 2020 with Rolling Freestones®, the freestone Georgia peaches from our authentic Peach State!
The truck offers boxes of Rolling Freestones® on a summer road trip up the East Coast, and a local crew offers boxes or bags of Georgia peaches from historic Dickey Farms at our weekly farmers markets in Atlanta.​
The truck returns to the East Coast in December on a holiday road trip with mandarin oranges and shelled pecans.